Long-Term Purchase or Short-Term Lease, All Your Finance Options Can be Found at L and S Truck Center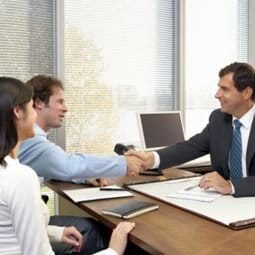 Test driving and researching new vehicles are the fun parts of shopping for any new truck. Budgeting, running the numbers, and figuring out repayment plans are the not-quite-fun part for many Wisconsin drivers. At the L and S Truck Center finance team, we can't promise to make setting up a payment plan for your new car fun, but we can promise to make it easier. We work with many banks in the Appleton area and walk you through every step of the process, to make it easier to understand and more efficient for you.
The Options of Loan vs Lease
If you're wondering what the big difference between loan and lease is, you can rest easy! Simply put, leases are an option for drivers that don't want to commit to a Ford for a long period of time. Leases usually last between two to six years and the monthly payments are dependent upon the depreciation rate of the vehicle selected. Comparatively, loans are for Appleton drivers considering buying a vehicle - the main difference being you'll be keeping the vehicle after you've paid it off. Of course, the differences are a bit more nuanced than the above description, but Wisconsin drivers can look to the L and S Truck Center finance team to help sort through details.
Jumpstart the Auto Financing Process in Appleton
When you're prepared to make your next move, you can count on our friendly financing experts here at L and S Truck Center to help with all your financing needs and guide you through a smooth, easygoing financing experience. All you need to do is fill out our easy financing application, which you can do right from the comfort of home, and we'll be ready to start crunching numbers to help you get that much closer to owning the F-450, Ford F-550 or F-650 of your dreams.